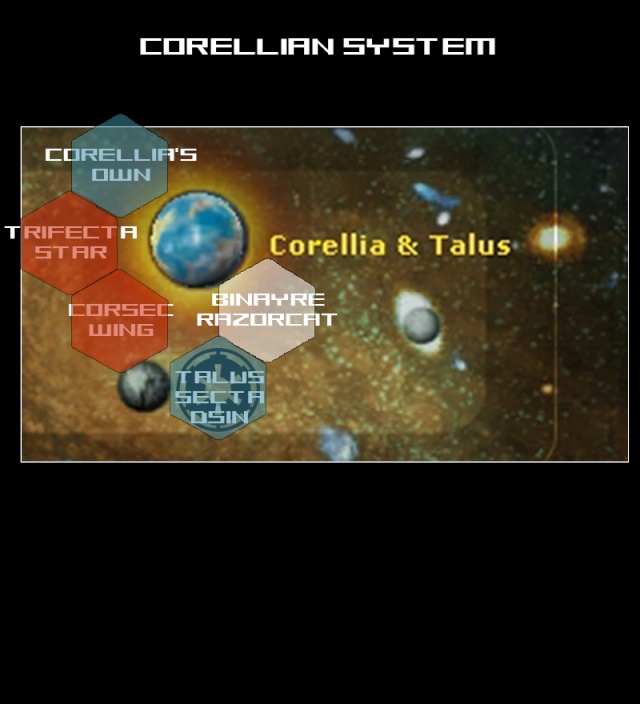 This week we will fight for the Corellia System and Talus (home of the DSIN). The Rebel fleet counter-attack DSIN in their own system.
System : CORELLIA

REBEL jump point : TRIFECTA STAR

IMPERIAL jump point : TALUS SECTA

Start cadran : BINAYRE RAZORCAT.
Note : Free Return based control cadran. Each cadran is played during 20 minutes, last man standing if both side still fight the cadran after this time.
IMPORTANT : Since it's a free return I've set the timer event to 2 hours. We'll change it last week if needed. That's mean the winning faction can reconquert a lost cadran.
SGW Point : 1 point per cadran.
Total SGW point will determine the system winner at the end of the week.
Enjoy

*Salute*
Arnox Tha'an,
Sand Wasp Commandant.